Bowling – Snooker – Events – Food

Bowls
With indoor and outdoor rinks you won't miss the chance to play

Snooker
3 full size-snooker tables
Events
Relax and enjoy the weekly live entertainment

Food
Enjoy a a Sunday Carvery or daily specials
Selby Bowling Club was founded in 1901 and was located in James Street, Selby. It was an outdoor bowling club for men only with a tennis court and 2 snooker tables which provided indoor entertainment for the members. The tennis courts were sold and in later years ladies were admitted as members. The original site was purchased for development and in 1988 Selby Bowling Club relocated to Baffam Lane, Brayton gaining 4 indoor bowling rinks and an extra snooker table as well as a new outdoor green.
In 1995  we were awarded a lottery grant which enabled the building of an extension, gaining 2 more indoor bowling rinks and changing facilities. We are a members club and the membership is affiliated to the E.I.B.A, bowls England, Selby and district bowling association, York and district bowling association. York and district private clubs league, Yorkshire bowling association, men and ladies Yorkshire indoor bowling associations, Selby ladies league and the Selby snooker league.
The indoor bowling green is open all year round but reduced to 4 rinks during the summer months. The outdoor green opens from mid-April to Mid September. During the summer we convert 2 indoor rinks with a marquee which we hire out for weddings, christenings and parties in the months between April and September.
The club is also used as a centre for other non-bowling groups run by external organisations.

Applicable 1st September 2023 to 31st August 2024
An administration charge is included in the Standing Order option
Security Fob Charge (Replacement fob is an extra £5.00)
Full Membership – Junior (Up to 18 years)
Indoor Bowler – Junior (Up to 18 years)
Outdoor Bowler – Junior (Up to 18 years)
Snooker Member – Junior (Up to 18 years)
Social Member (Inclusive of VAT)
Senior membership applies to age 60 and above as of 1st September 2024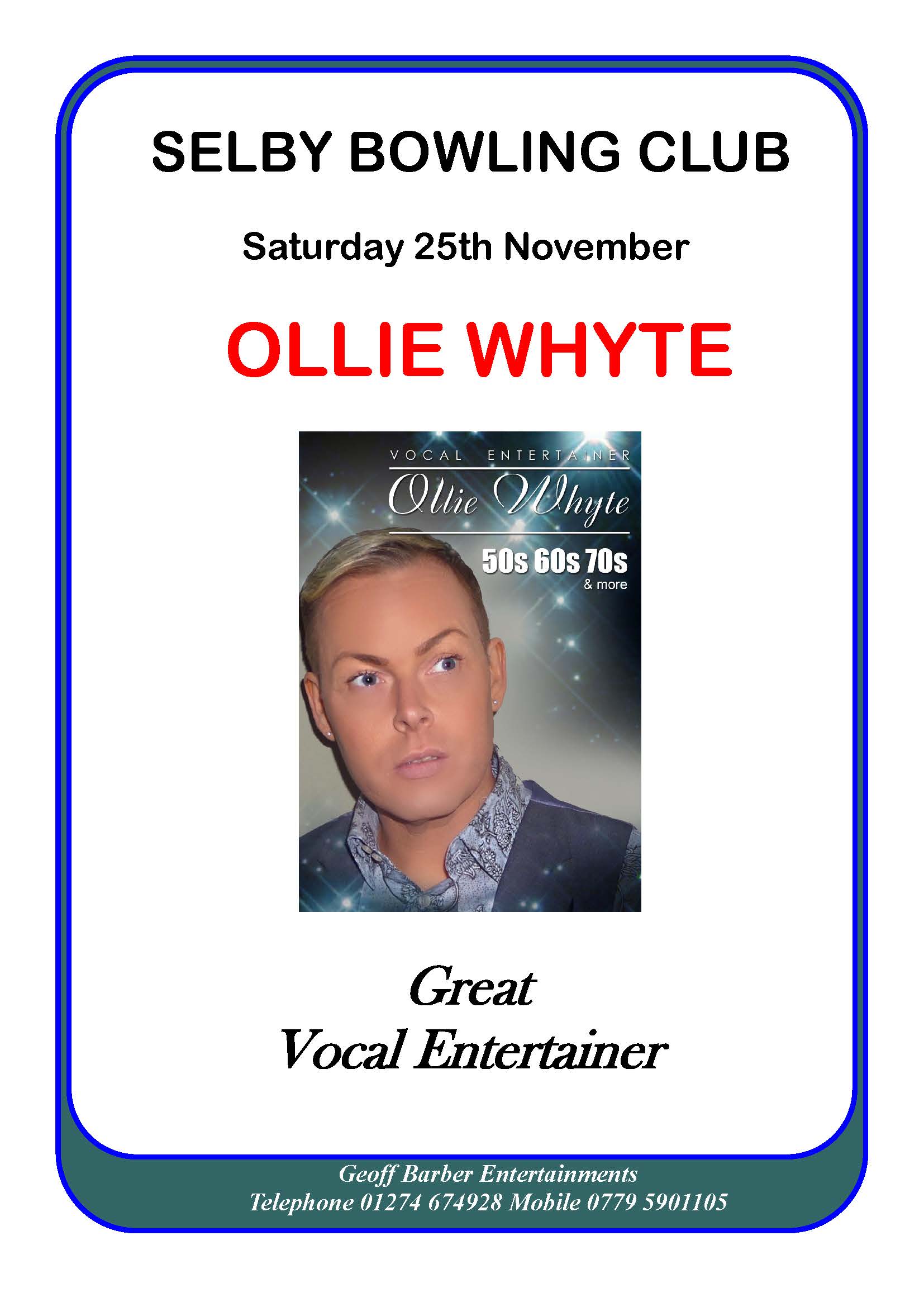 Ollie Whyte
Saturday 25th November