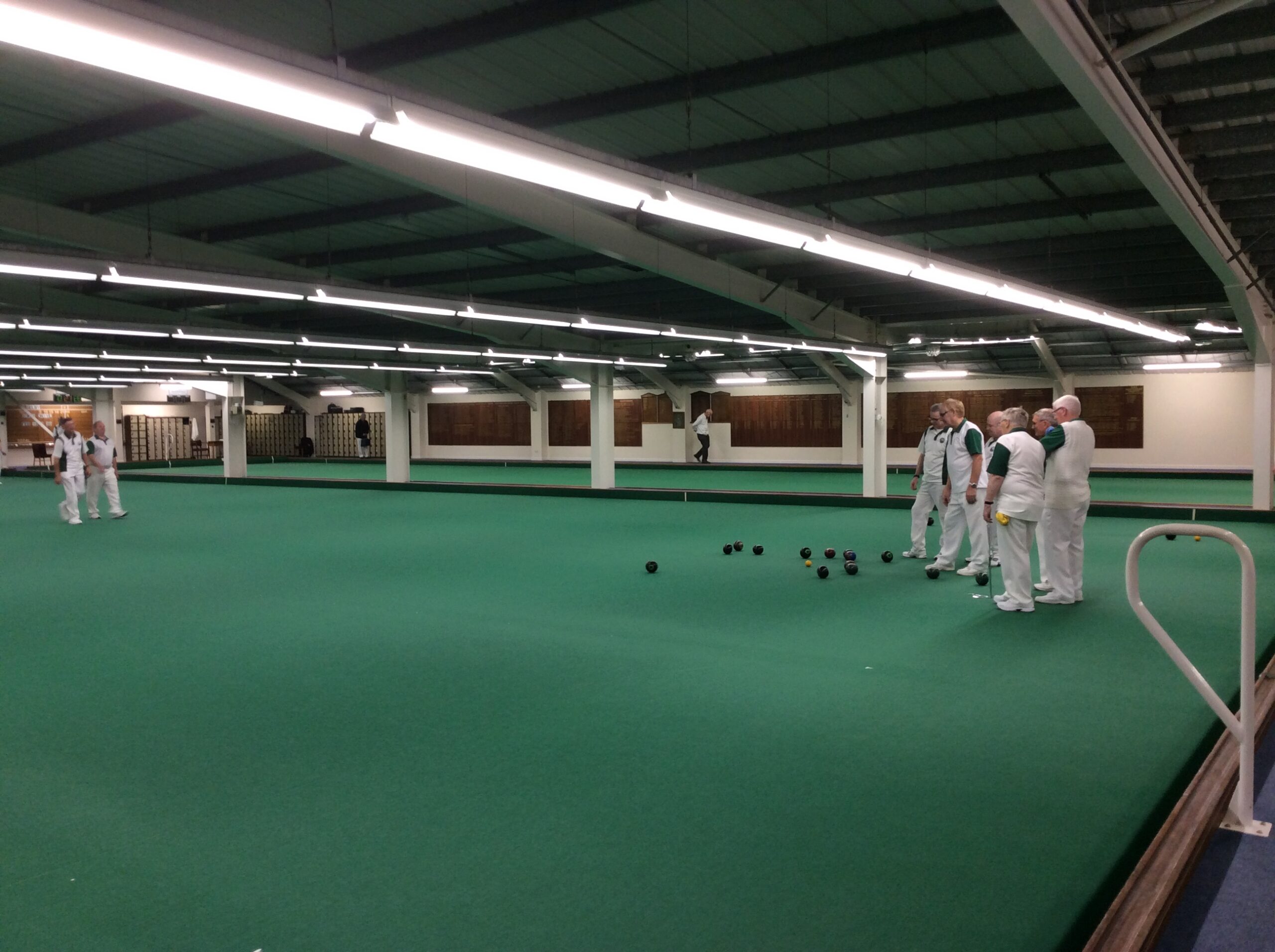 With 6 indoor rinks and 8 outdoor rinks, Selby Bowling Club is perfect for any time of year.
Social bowling, we have some dedicated sessions but please remember to book as rink space is reduced for this year only, to 4 rinks so we can keep the Marquee up to help the finances.
WE MANAGED TO COMPLETE THE INDOOR PROGRAM OF LEAGUE'S AND PLAY OFF'S FOR THE TROPHIES SUCCESSSFULLY, SOME VERY CLOSE AND COMPETITIVE GAMES IN THE PLAY OFF 2 WEEKS AND WAS NICE TO SEE MEMBERS SUPPORTING THE GAMES BY WATCHING CREATING ATMOSPHERE FOR THE COMPETITORS.THE LADIES TEAMS ONCE AGAIN WON THE NORTH EASTERN LADIES LEAGUE (NELL) AND FINISHED TOP IN THE YORKSHIRE LEAGUE 2ND DIVISION WHICH WOULD NORMALLY SECURE PROMOTION BUT IT LOOKS LIKELY TO BE ONE DIVISION ONLY.
WE SPENT AN ENJOYABLE SUNDAY AFTERNOON PLAYING A LEARNING DISABILITY BOWLS TEAM WHO HAD SPENT THE MORNING BEING ASSESSED FOR SELECTION TO REPRESENT ENGLAND IN THE INTERNATIONAL SERIES AT CARDIFF IN APRIL
THE MEN'S TEAM ALSO HAD A GOOD SEASON IN THE DENNY PLATE SOME GOOD GAMES ON THE WAY TO THE LAST 8 IN ENGLAND EVENTUALLY LOSING OUT TO MELTON & DISTRICT WHO WENT ON TO WIN THE COMPETITION.WE ALSO HAD NOTABLE SUCCESS IN THE NATIONAL CHAMPIONSHIP'S:
JOHN WHITELY & MARK HUGHES, SEMI-FINAL MENS PAIRS AT NOTTINGHAM
MARK HUGHES, AREA SEMI-FINAL OF THE SINGLES
MARK HUGHES, LEE HANCOCK, PHOEBE HANCOCK & ANGELA LASKEY THE AREA FINAL OF THE MIXED FOURS
WE HAD A PLEASANT PRESENTATION EVENING WHEN OUR PRESIDENT SUSAN CAME ALONG AND PRESENTED CLUB TROPHIES AT THE BEGINING OF MAY.